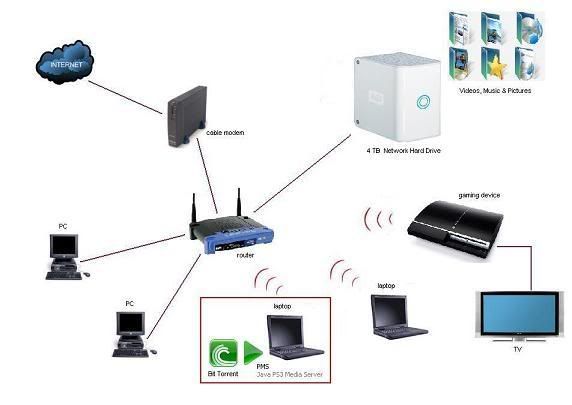 Okay, so the above image is the layout of my network. Here is my question...

I would like to know if its possible to somehow allow the PS3 to play my downloaded Videos/TV shows/Movies from the 4 TB Network Drive WITHOUT having my laptop acting as the media server. In otherwords, supposing that all the computer's on the network were turned OFF. Could the PS3 still play the media on the 4 TB Network Drive? And if so, how? What software would have to be installed into the Network Drive or the PS3 to make this happen? Because as far as I understand, at least one PC or laptop must be running a media server program (such as Java_PS3_MediaServer) for the PS3 to play the content on the network drive.
Can someone tell me if what I am asking is possible?